Production Supervisor - 2nd Shift
Job Opening
Job Details:
Shift: 2nd
Hours: [MON-THU] 4:00 p.m. – 2:30 a.m., [FRI] 1:30 p.m. – 9:30 p.m.
Schedule: Monday-Friday
Duties and Responsibilities:
Supervise machinists to ensure parts are to print
Delegating work with attention given towards work priorities
Ability to understand and interpret blueprints, sketches, required materials, and other part descriptions/specifications
Knowledge of supervisory techniques, personnel policies, and procedures
Requirements and Qualifications:
Ability to read and work from sketches, specifications, and blueprints
Ability to determine work priorities and delegate work to others
Ability to communicate effectively
Working knowledge of machine shop equipment and tools
Program experience
Driven to develop a long-term career
Benefits:
401(k)
Health
Dental
Vision
Flexible Spending Account
Company Paid Life Insurance
Company Paid Disability Insurance
PTO
Aflac
Tool Fund
9 Paid Holidays (10 hours paid per day)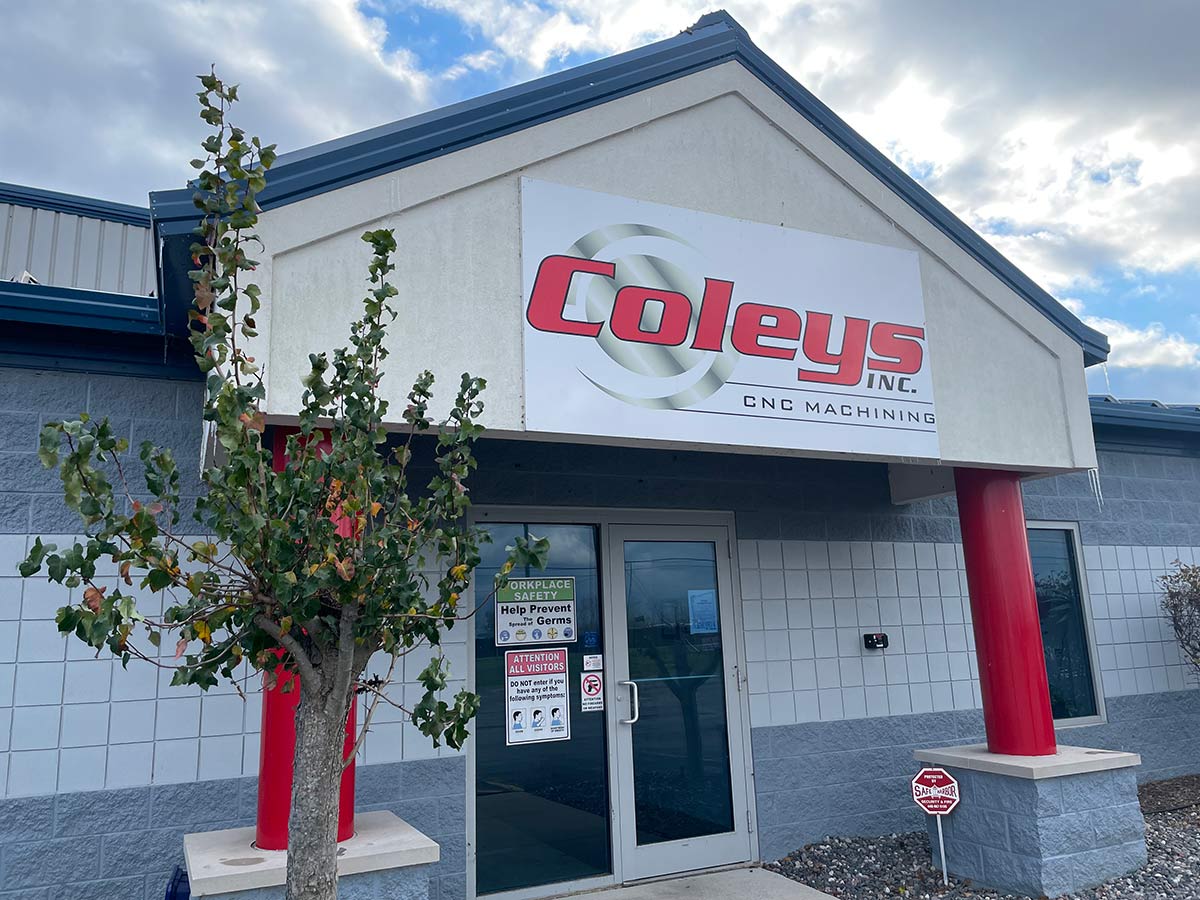 About Coleys CNC Machining
For over 50 years, Coleys Inc. has provided high-demand, low-tolerance industries with superior quality machining. Our services range from simple drilling of production-ready parts to the complex fabrication of intricate designs.