One-of-a-Kind CNC Machining Services
Experience the Difference with Coleys
With more than 50 years of industry experience, Coleys is your choice for one-of-a-kind CNC machining services in high-demand industries. We understand that your situation may call for an engineered solution to create, automate, and inspect your parts.
We offer a unique situation with proven partners and on-staff engineering to build a special, dedicated machine as a solution to provide your components the most economical way possible for the long term.
As our Partner, you will experience:

Lowest

Overall Cost. 
We build a machine specifically for your part versus buying CNC equipment designed to cover many parts. Rather than spending tens of thousands of dollars (or more) on features that may not be used for your project, we'll build a new machine with only the features needed for your project. In almost all cases where the special machine is offered and feasible, the piece price and equipment cost are well below the total cost for your project using standard CNC machines for processing. Pricing is also lower than overseas, and with no freight costs, freight issues, delays, or quality problems.

Virtually

No Quality Issues

. 
We build machines with automation and optical inspection to ensure only parts to print pass and ship.

No Delivery

Issues

. 
No longer "compete" with other OEMs on machine time and schedules. The special machine makes only your parts, so you'll never run into any scheduling issues.

Less Handling. 
Eliminate multiple machines and departments for multiple operations.

Long-Term Agreements. 
True partnership is critical to success. Eliminate risks and costs associated with replacing vendors with partnerships that last typically 5 years or more. This success allows our partners to utilize the time and money to grow other areas of business.
The Coleys Difference
Our goal is to be whatever you need us to be, from simple components to your very own "machining division" that operates to your timeframe specifications. Coleys is a one-stop shop and a partner that invests and grows with you. Parts to print, on time, every time.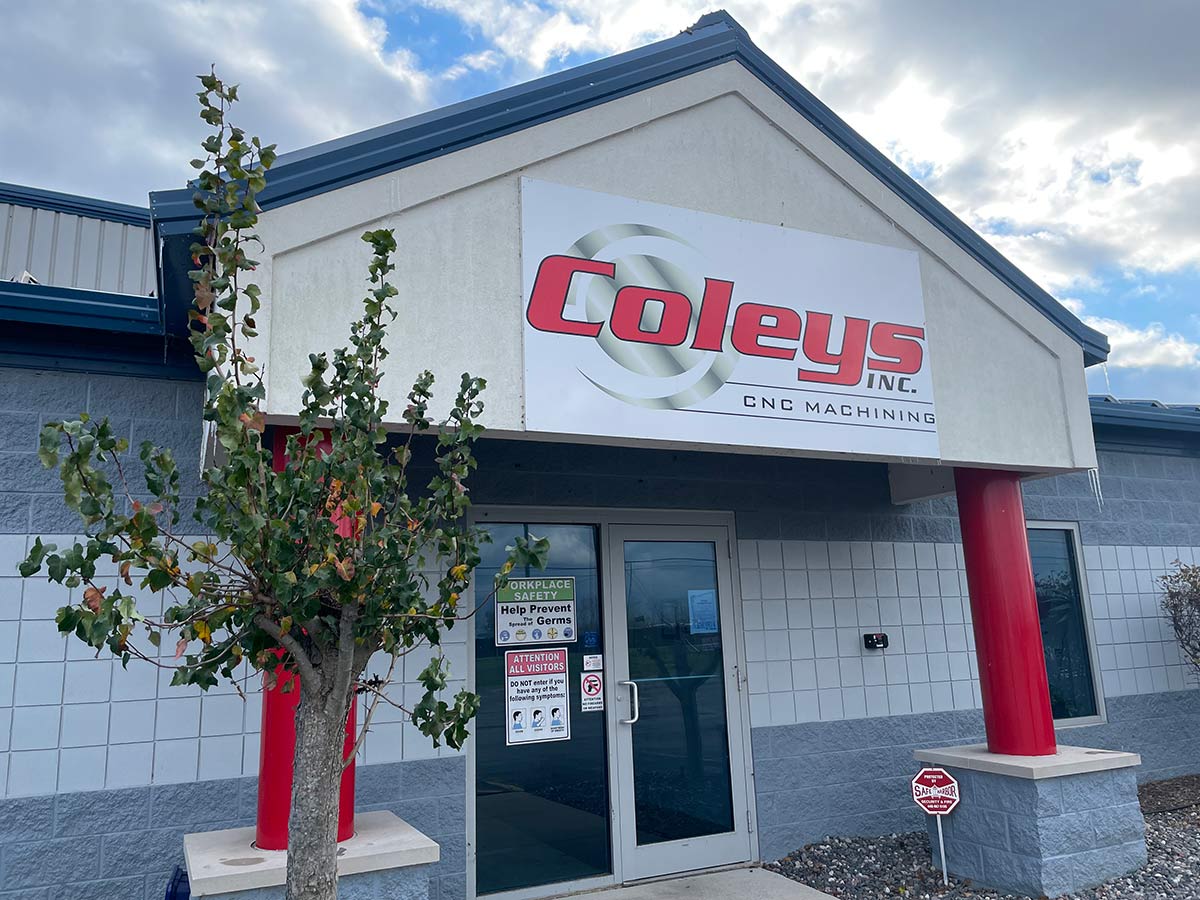 About Coleys CNC Machining
For over 50 years, Coleys Inc. has provided high-demand, low-tolerance industries with superior quality machining. Our services range from simple drilling of production-ready parts to the complex fabrication of intricate designs.