Industry Partners
and Case Studies
Need a Single Source for All of Your CNC Machining Needs?
Create Your Own CNC Machining Division Within Coleys
As your manufacturing company grows, the amount of inventory, orders, vendors, and equipment you need to manage can weigh heavily on your bottom line. That's why having Coleys as your CNC partner can prove beneficial for your business. We have the ongoing quality and delivery performance to manage dozens of part numbers for our customers through portals and contract machining agreements.
When you partner with us, we can house your CNC equipment in our facility to free up space on your manufacturing floor and provide the one-stop shopping experience you need to increase your production capacity, meet customer demands, and generate more revenue. And it doesn't stop there ― we maintain two to four months of inventory for order increases and provide next day shipment all at a competitive price to maintain our partnerships for years to come.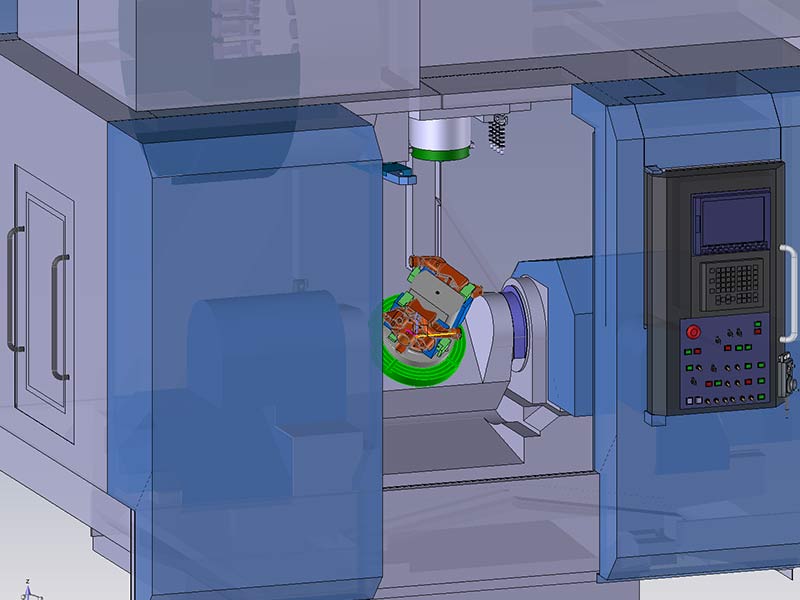 We Partner with Innovative, Growth-Minded
Manufacturing Companies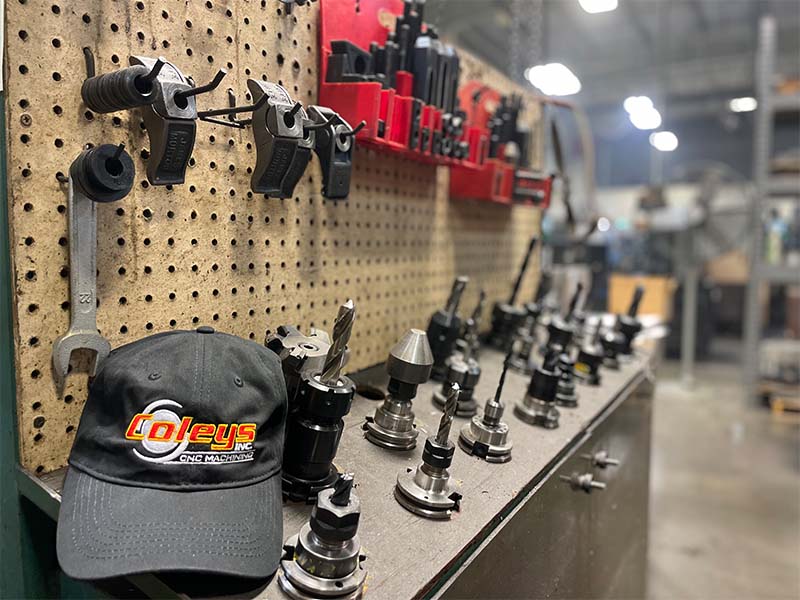 Here Are a Few Ways We Do It
Our quality, performance, and commitment to growth and innovation has fostered multiple successful partnerships with top CNC manufacturing companies across the country. We are proud to work with a wide variety of businesses throughout dozens of industries. Built on trust and common goals, we find that these partnerships are mutually rewarding and create lifelong bonds.

Mobile Hydraulics Manufacturer
A mobile hydraulics startup recognized a need early on for a partnership that could eliminate multiple sources and successfully launch new designs. Their investment in tooling and commitment to growth allowed Coleys to invest in the CNC machining equipment to maintain excess capacity and focus on quick setups for small quantity prototypes. This partnership enabled them to keep production moving, while still providing their engineers the complete prototype assemblies and CNC hydraulic parts for new designs in just two to three weeks.

Gear Box and Transfer Cases Manufacturer
A company focused on designing and manufacturing gear boxes and transfer cases used multiple shops to source all their components. When their largest sales opportunity in company history came to them to supply thousands of military vehicles with gear boxes and transfer cases, Coleys proved to be the only shop that consistently performed and provided the quality required. Coleys willingness to invest in several dedicated machines and pallet systems based on a handshake and promise made it possible for two small companies to not only secure their business, but also set the stage for three future expansions. 

Pump Manufacturer
A leading pump manufacturer was at the forefront of innovation and design in creating new product lines for some of the world's newest and most sophisticated products and applications. Shortly after discontinuing the previous designs, however, the manufacturer realized that the previous designs were still needed for many applications. Although the tooling, fixturing, and patterns had been scrapped, Coleys team partnered and managed rebuilding for the complete line and part families in several sizes. The manufacturer now has stocking programs where components are managed and shipped when needed, solidifying the future of the product line with minimal cost to the customer.
Forgings and Castings Machining
One critical customer identified huge growth opportunities for millions in sales in the immediate future but lacked the space and workforce to build the department, fill capacity, and maintain shipments. Coleys recent expansions allowed for space and people at our facility, while they provided the investment, engineering expertise, and the business opportunities. This powerful partnership resulted in the creation of a fully automated, robotic department capable of machining tens of thousands of castings and forgings every month.
Want to Work with the Best?
The team at Coleys is always looking to form new partnerships with CNC manufacturing suppliers. Fill out the form to get in touch.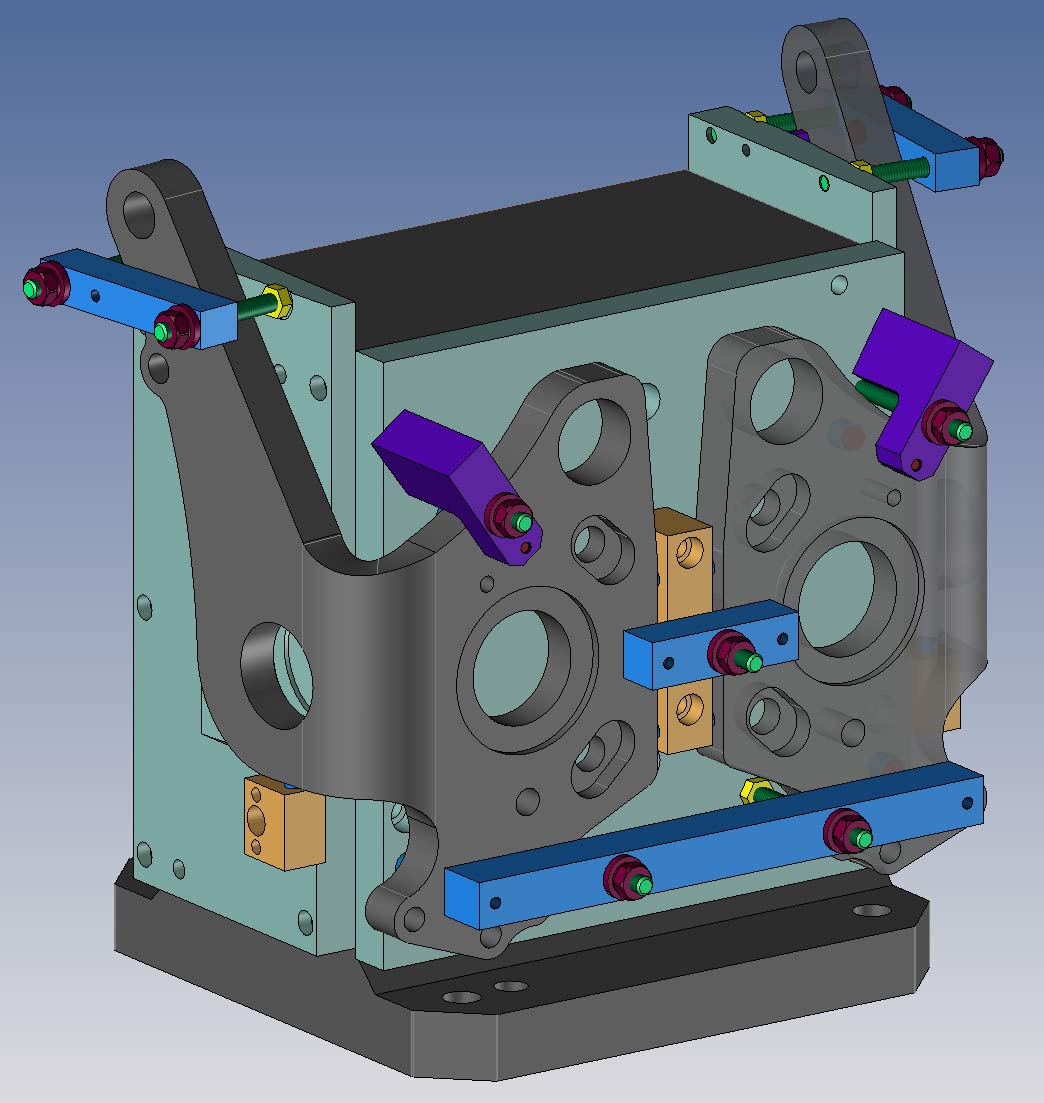 About Coleys CNC Machining
For over 50 years, Coleys Inc. has provided high-demand, low-tolerance industries with superior quality machining. Our services range from simple drilling of production-ready parts to the complex fabrication of intricate designs.