Metal and Plastic CNC Turning for a Variety of Industries
Coleys is a precision CNC turning machine shop producing high-quality, cylindrical metal and plastic parts and components.
With more than 50 years of industry experience, we've refined our processes and expanded our partnerships, leading to quick turnarounds, on-time deliveries, and minimal waste. We have nearly 50 CNC turning centers, many with live tooling, running production non-stop for 20 hours a day.
Learn more about our CNC turning services and get in touch with us today.
Vertical CNC turning
Horizontal CNC turning
What is CNC Turning?
CNC machining has dominated the manufacturing industry for years because of its high precision and repeatability.
A computer code containing all necessary dimensions and variables is created and programmed into a lathe machine to produce a part or component through turning. The next step involves the stock material loads into the chuck of the lathe's spindle. The spindle rotates at high-speed intervals while a cutting tool is held against the stock.
As the stock spins on its axis, the cutting tool moves in a linear pattern parallel to the axis of rotation and removes material until the desired shape is achieved for the part. This technique yields the most accurate results and allows for quicker production times.
Part types created by CNC turning includes:
Cylinders
Shafts
Spindles
Axles
Journals
Barings
Barring cages
Gear blanks
Forge nuts
Wheels
And more!
What is a CNC Turning Center?
A CNC turning center relates to CNC lathes, appearing similar on the outside and functioning as the machine for processing turned parts. However, although lathes are some of the earliest tools used for CNC machining, turning centers are more advanced with higher capabilities.
CNC turn machines add automated tool changing, efficient chip removal, and a straightforward completion of several components. Turning centers take capability to an advanced level, equipped with three, four, or five axes and other tools to enable the device to complete more operations such as turning and:
CNC drilling
CNC tapping
CNC milling
Reaming
Facing
Threading
Knurling
The CNC turning center also uses live tooling with a powered rotary tool turret, dual spindles, and Y-Axis.
Types and Configurations of CNC Turning Centers
CNC turning centers are horizontal or vertical, consisting of the same components but differing in orientation.
Horizontal turning centers: A commonly used turn center that allows gravity to pull the chips away from the part, more flexible with a longer bed, and can use bar feeders and tail stocks
Vertical turning centers: Applies gravity to seat your part into work holding, ideal for machining larger diameters, heavy, short pieces, and small turning components such as transmission gear banks.
Horizontal lathes: Horizontal lathes have all the features of traditional lathes. The main difference is that computer programs control them. Their core functions are turning and boring.
Vertical lathes: Unlike a horizontal lathe, a vertical lathe holds the workpiece from the bottom before spinning it.
Types of CNC Industries We Serve
Semiconductor industry
Aerospace industry
Automotive Industry
Electronic industry
Machine tool industry
Medical industry
Military industry
Plumbing industry
Food industry
And more!
CNC Turning Service Applications
From spacers and manifolds to fittings, shafts, and bushings, CNC turning can be used for various applications.
Check out our gallery to see some examples of CNC turning and milling projects we've completed.
We Partner with Innovative, Growth-Minded Manufacturing Companies
Our quality, performance, and commitment to growth and innovation has fostered multiple successful partnerships with top CNC manufacturing companies across the country. We are proud to work with a wide variety of businesses throughout dozens of industries. Built on trust and common goals, we find that these partnerships are mutually rewarding and create lifelong bonds.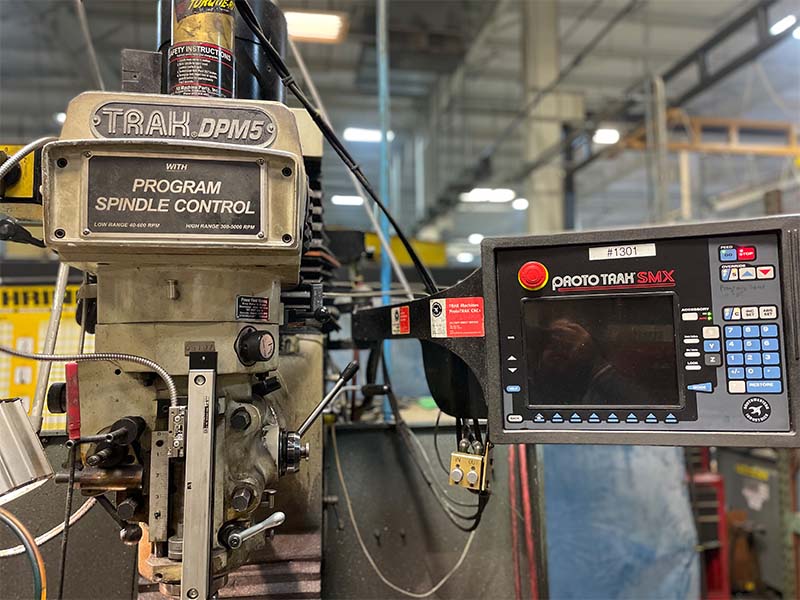 About Coleys CNC Machining
For over 50 years, Coleys Inc. has provided high-demand, low-tolerance industries with superior quality machining. Our services range from simple drilling of production-ready parts to the complex fabrication of intricate designs.