As a one-stop shop for all your machining and manufacturing needs, Coleys CNC Machining is a highly experienced and unique CNC machining supplier offering proven partners in the welding industry to provide CNC machined weldments from a single source.
We are a proven source for welding of all levels and certifications from simple fence posts to aircraft welding. Our performance and commitment to investing in growth make Coleys the first choice for a partner.
We've partnered on projects involving:
TIG welding
MIG welding
Robotic welding
Friction welding
Aircraft welding
Production welding of OEM product lines
And more!
Advantages
Looking for a CNC machining partner in the Welding industry? With the use of our services, you'll experience:

A one-stop-shop.
Everything you need for CNC machining is offered conveniently in one place.

No material limitations.
Coleys has not been limited to this point; we've found solutions for any perceived limitations on materials.

Guaranteed satisfaction. 
We work with you to solve any problems that may come up in the CNC machining process. Through trial and error, we will find a solution that works.

Growth commitment. 
Customers know we invest in all types of equipment each year to streamline projects and add the capacity needed to handle customer growth including robots to supplement labor.
We invite you to request a quote using our Online Quote Request form or by contacting our sales department.
Look no further for your CNC machining partner. Contact the team at Coleys today.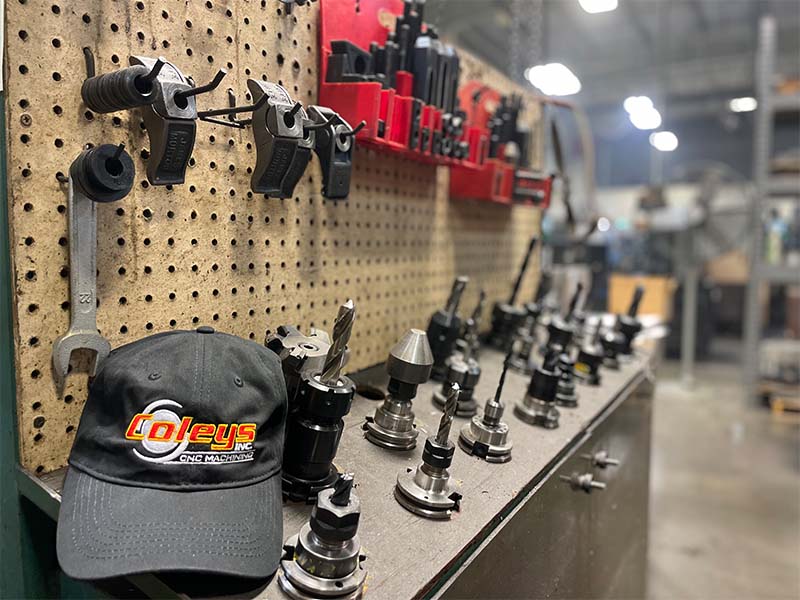 About Coleys CNC Machining
For over 50 years, Coleys Inc. has provided high-demand, low-tolerance industries with superior quality machining. Our services range from simple drilling of production-ready parts to the complex fabrication of intricate designs.