Trucking and Transportation Industry
Coleys CNC Machining has extensive experience and partnerships in almost all industries, but transportation may be the most extensive. We have decades of experience producing a wide range of manufactured parts for all types of transportation industries.
We understand that precision parts made to print, on time, is critical to our transportation industry partners. Our performance and commitment to investing in growth makes Coleys the first choice for a partner. Learn more about what we have to offer.
Transportation Industries We Serve

Aerospace
In a competitive marketplace, we work with many high-profile customers to provide the sliding production scale that is needed to stay ahead of the competition. We have reliable capability without the exorbitant pricing, which makes us an ideal partner for aerospace companies in need of CNC machined parts, such as:
Pitot Tubes for Military and Private and Commercial Airplanes and Helicopters
Private Jet components
Landing Gear Components

Automotive
In a field where small errors produce catastrophic failures, producing quality parts is imperative. That's why we pride ourselves in using our vast array of knowledge in design and manufacturing to come through with the results the automotive industry demands. From driverless car components to automotive aftermarket parts, we provide CNC machining services including:
Low volume manufacturing
Production parts
Rapid prototyping

Hydraulics
The high pressures that hydraulic systems are subject to demand sturdy parts with tight tolerances. We have the industry expertise and CNC machining capabilities to manufacture the parts that keep custom hydraulic systems pumping which includes, but is not limited to:
Piston assemblies
Custom valves
Landing gear hydraulics
Hydraulic manifolds, power packs, and actuators

Mass Transit, Rail, and Locomotive
We offer CNC machining, CNC vertical honing, deep hole drilling, and assembly of major braking, clutch, and engine components to partners who manufacture locomotives and diesel engines, and conversion projects for more sustainable inner city mass transit systems. 
Resilient wheels, solid wheels, wheel sets, axles, gearboxes, brake saddles, hub discs, shafts, shafts armature, press discs, bearing sleeves, axle quills, spider bevel gears, rollers, rings, pinion shafts and brake saddle hubs.

Military
Coleys provides a diverse group of precision components and assemblies for all types of military vehicles, subs, carriers, and firearms. Whether it's large government contractors or small DLA supplies who need to leverage capability, we can help you fill your needs.
Turret rings, Transfer case - castings machined, internal gear components, shafts, seal seats, output shafts, pinions, drive adapters, plates, drivetrain parts, linkage, levers, latches, hubs, solenoids, studs, torque rods and plates, bearing cages, brake and clutch and cast and forged clevises.

Trucking
Coleys is experienced in making nearly every component on the truck axle and suspension as well as transfer case housings and their internal components for over-the-road trucking, straight trucks, and trailers.  Every week we provide CNC turning, CNC milling, and stocking programs for thousands of precision parts.
Backbones, knuckles, axles, drop axles, axle end hubs, kingpins, spindles, journals, spindle pins, hub seal journals, axle end shafts, flanges, brake flange plates, hub rings, steer axle spindles, tubes, tie rods and plates.
Complete management of suspensions and axle components. Machining, welding and stocking programs.

Other transportation industries

we are pleased to partner with:
Fire Truck
Marine
Heavy Equipment
Caterpillar
Driverless Car
Mining
Electric Truck – Adventure Vehicles
Advantages
Looking for a CNC machining partner in the Transportation industry? With the use of our services, you'll experience:
A one-stop-shop. 
Everything you need for CNC machining is offered conveniently in one place. Components that are assembled are procured, burned, and formed then assembled at Coleys. We machine the formed parts, machine friction welded components, and have them welded at multiple, proven vendors, depending on certifications.  After welding assemblies, we bring them back to Coleys for line boring.  Each individual part is marked or stamped to be welded back to its original components, ensuring the highest quality and concentricity.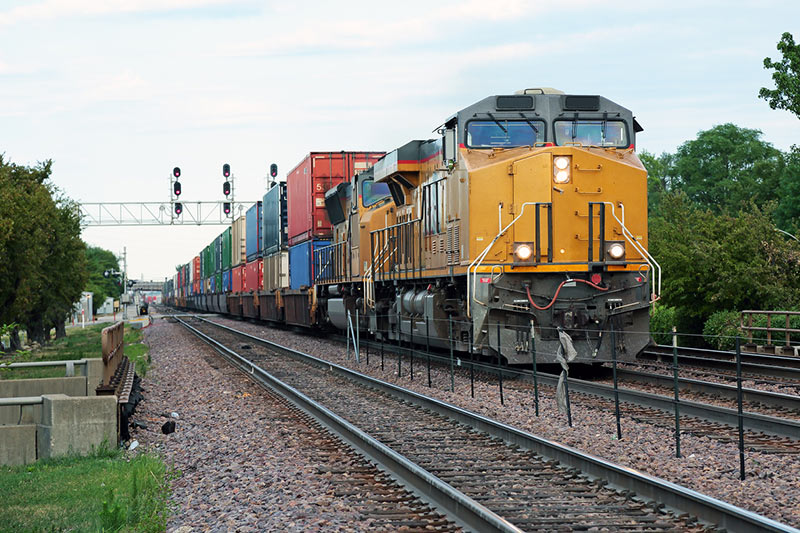 Growth commitment. 
Customers know we invest in all types of equipment each year to streamline projects and add the capacity needed to handle customer growth including robots to supplement labor.
Linear pallet systems.
We grow our pallet systems for quick set and changeover of part families. All parts provided weekly and monthly remain set up in the pallet systems for quick changeover.  
Special sawing/loading.
We built a special machine/department for loading and sawing pre-welded components. We eliminate scheduling interference, as the parts need to be cut immediately to send to vendors for welding, to streamline the lead time.  We save time on sawing with special loading and fixtures, and the cuts are precise with special setup and hard gaging.
Stocking programs. 
You'll never need to worry about the lack of material with our stocking programs.
About Coleys CNC Machining
For over 50 years, Coleys Inc. has provided high-demand, low-tolerance industries with superior quality machining. Our services range from simple drilling of production-ready parts to the complex fabrication of intricate designs.