Looking for a reliable supplier of machined plastic and metal components?
For over 50 years, Coleys has provided dozens of industries with superior quality CNC machining.
We are one of the most trusted precision CNC machining suppliers in the country.
Our range of tooling and extensive CNC machine capabilities gives us the ability to manufacture precision components with tight tolerances and competitive pricing on time.

CNC Machining Services
CNC (Computer Numerical Controlled) machining removes material with high precision machines, using a variety of cutting tools to create the final design. At Coleys, we maintain more than 80 CNC machines for every part shape and size, with quick set changeover. We provide the following medium to high volume CNC machining services:
5th Axis Machining
4th Axis Machining
Precision Machining
Large Machining
CNC Drilling
CNC Grinding
Extrusion Machining
Production Machining
Prototype Machining
Forging Machining
Casting Machining

Surface Materials
As machined: Tool marks from the CNC machine will be present

Smooth: Parts are machined at a lower feed rate to achieve a smooth finish

Bead blasted: Adds a uniform matte or satin surface finish, removing all tool marks

Anodizing: Increases the thickness of the surface layer to prevent corrosion

Powder coated: Adds a thin layer of polymer paint to improve corrosion resistance

Black oxide: Conversion coating to improve corrosion resistance and minimize light reflection

Electropolishing: Electrochemical process to polish and deburr metal parts

Brushing: Metal is polished with grit to create a unidirectional satin finish

Chrome plating: Mirror-like hard finish

Materials
We stock a variety of plastic and metal materials for various part applications and industries. These include, but aren't limited to:
Plastic
Stainless Steel
Steel
Nickel
Bronze
Copper
Brass
Aluminum
Inconel
Cast Iron

Markets
Coleys has been providing precision CNC machining services to dozens of industries for over 50 years. Some of the industries we serve include:
Marine
Automotive (after market)
Defense
Mining
Oil and Energy
Infrastructure
Plumbing
Medical
Consumer Products
Architecture and Construction
Industrial
We Partner with Innovative, Growth-Minded Manufacturing Companies
Our quality, performance, and commitment to growth and innovation has fostered multiple successful partnerships with top CNC manufacturing companies across the country. We are proud to work with a wide variety of businesses throughout dozens of industries. Built on trust and common goals, we find that these partnerships are mutually rewarding and create lifelong bonds.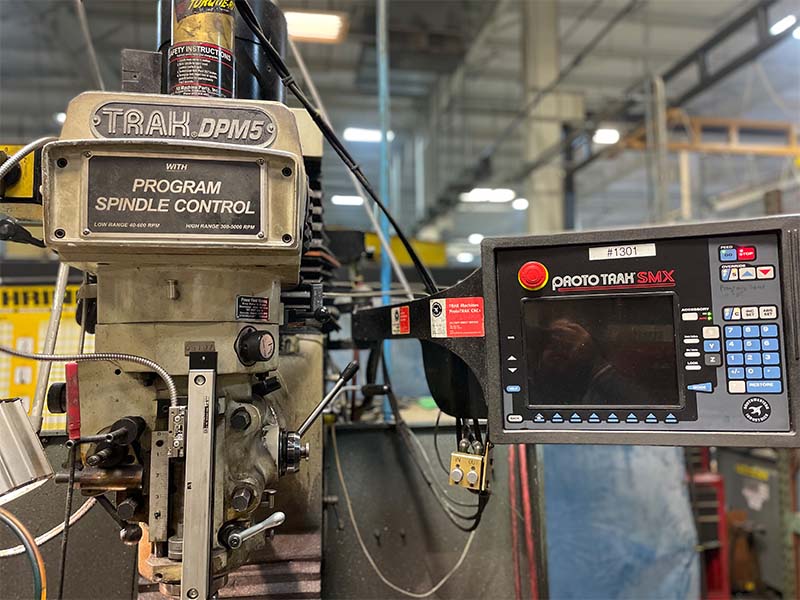 About Coleys CNC Machining
For over 50 years, Coleys Inc. has provided high-demand, low-tolerance industries with superior quality machining. Our services range from simple drilling of production-ready parts to the complex fabrication of intricate designs.