Military and Defense Industry 
Coleys is proud to provide military and defense manufacturers with high-quality precision components. With our advanced CNC machines, we can ensure that your organization receives nothing less than the best in quality and safety at a reliable and competitive cost.
Our performance and commitment to improvement makes Coleys an ideal one-stop shop for all your defense and military CNC machining needs. We offer specialized CNC manufacturing services to the following military and defense industry partners:
Leading prime contractors
Defense organizations
Agencies that fulfill governmentcontracts
The American Military and USA Defense industry
Our Military and Defense CNC Services
As we built up our assets and expertise for various industries, including aerospace and trucking, we realized the potential great fit with the Military & Defense industry as well. Years of investment in equipment based on partnerships in various industries led to equipment, technology, and labor investments. During this time, we also built contacts and understanding of rules and regulations for a variety of clients.

A Wide Range of Military and Defense Parts
We've provided high-precision CNC components to various military and defense contractors for decades. We build a new CNC machine specifically for your parts to help lower overall cost, virtually eliminate quality issues, and deliver the best defense and military parts for your needs. Combined with our wide variety of plastic and metal materials, we can custom fabricate the following parts for your applications:
Gear Boxes
Military vehicles and transfer case housings
Drain Machines
Firearm parts
Takedown pins
Safety selectors
Axle and suspension components
Spindles and actuators
Rails
Shafts
Submarine and aircraft carrier valves
Ammunition bodies and blanks

100% to Print Military and Defense CNC machining
Our team is perfect defense and military CNC machining partner if you're looking for safe, lightweight components with high torque and superior design. All of our CNC machined parts and components are 100% to print and made to meet your exact specifications and tight tolerances, whether you need CNC turning, CNC milling, or some other form of precise machining.
As a true partner, our goal is to deliver one-of-a-kind CNC machining services that address your needs and save you from outsourcing for other services. Our goal is to make the production of your products as streamlined as possible, which is why we can take care of the following benefits for your various CNC machining needs:
Plating
Heat treatments
Testing
Coating
Hardening treatments
CNC

Prototyping
Our CNC prototyping is known for its precision and versatility because of our 5-axis CNC machines. We offer clients a wide range of sample parts to test, allowing you to look at 3D models and view CNC components in different shapes and materials to determine the best solution for your parts.
We want to ensure our customers are 100% satisfied with the components we supply. CNC prototyping helps you determine the best:
Size and dimension
Material
Complexity
Tolerance and accuracy

Quality assurance

ISO 9001 and ITAR certification
Coleys' consistent quality assurance system ensures high levels of customer satisfaction. We uphold the highest quality control and compliance standards, including an ISO 9001 certification that recognizes the level of care and quality assurance we provide to our customer. Manufacturing for the defense industry requires a proper quality management system (QMS) and a serious level of attention and to provide the precise CNC machining needed for your defense and military components.
Our ITAR certification is pending. Soon, we'll have clearance to handle the manufacturing and design of your defense and aerospace-related products. We can handle the production, scale, and distribution of your defense articles in a way that protects sensitive data.
The Best Military CNC Machining Services
Coleys is an industry leader in CNC manufacturing. We have the right people, quality equipment, and systems to help you with the continual improvement of your defense industry solutions.
We understand that you need durable and precise CNC components for various applications and know how vital it is for you to meet the demanding requirements of your industry. From intricate electronic parts and weaponry to large structural aircraft and vehicle components, you can depend on our CNC services.  
Coleys is more than just a vendor. Consider us your military and defense CNC machining partner.
We Partner with Innovative, Growth-Minded Manufacturing Companies
Our quality, performance, and commitment to growth and innovation has fostered multiple successful partnerships with top CNC manufacturing companies across the country. We are proud to work with a wide variety of businesses throughout dozens of industries. Built on trust and common goals, we find that these partnerships are mutually rewarding and create lifelong bonds.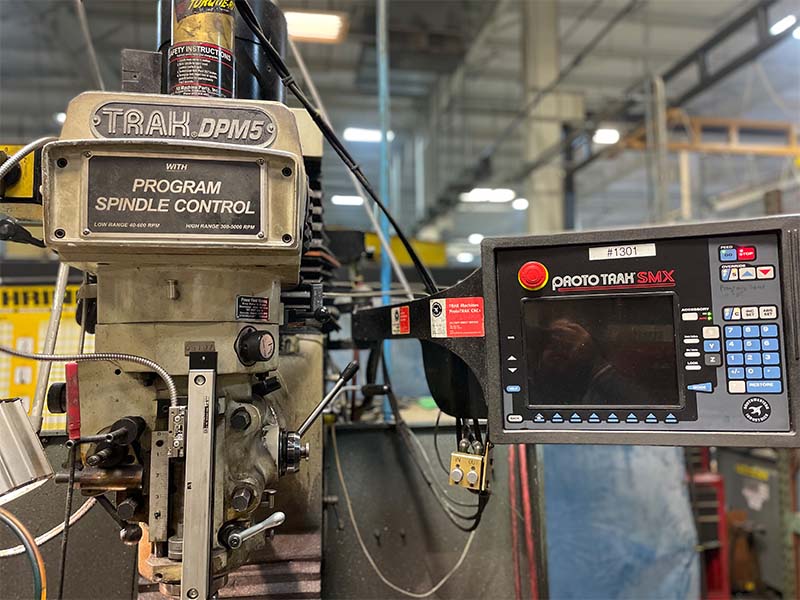 About Coleys CNC Machining
For over 50 years, Coleys Inc. has provided high-demand, low-tolerance industries with superior quality machining. Our services range from simple drilling of production-ready parts to the complex fabrication of intricate designs.