CNC Machinist - 1st Shift
Job Opening
Job Details:
Shift: 1st
Hours: 5:30 a.m. – 4:00 p.m.
Schedule: Monday-Thursday, optional overtime on Fridays
Duties and Responsibilities:
Setting up and operating horizontal and vertical machining centers
Measuring workpieces for quality assurance and accuracy of machine operation using gauges, micrometers, and other measuring instruments
Requirements and Qualifications:
Minimum 5+ years' experience setting up and operating CNC machines
Experience setting tool offsets
Programming experience a plus
Working knowledge of machine shop equipment
Ability to read blueprints or job orders to customer specifications
Ability to understand G and M codes
Ability to work in a fast-paced team environment
Self-motivated and detail-oriented
Strong organizational skills
Team player attitude
If you feel as if you do not currently meet some of the more advanced responsibilities and/or qualifications, we offer in-depth on-the-job training by our experienced management team. If you are a diligent worker who is committed to attendance and performance output, do not let lack of experience dissuade you from applying, we are more than willing to train and grow alongside hard-working employees!
Benefits:
401(k)
Health
Dental
Vision
Flexible Spending Account
Company Paid Life Insurance
Company Paid Disability Insurance
PTO
Aflac
Tool Fund
9 Paid Holidays (10 hours paid per day)
Quarterly Attendance Bonus
Unlimited Overtime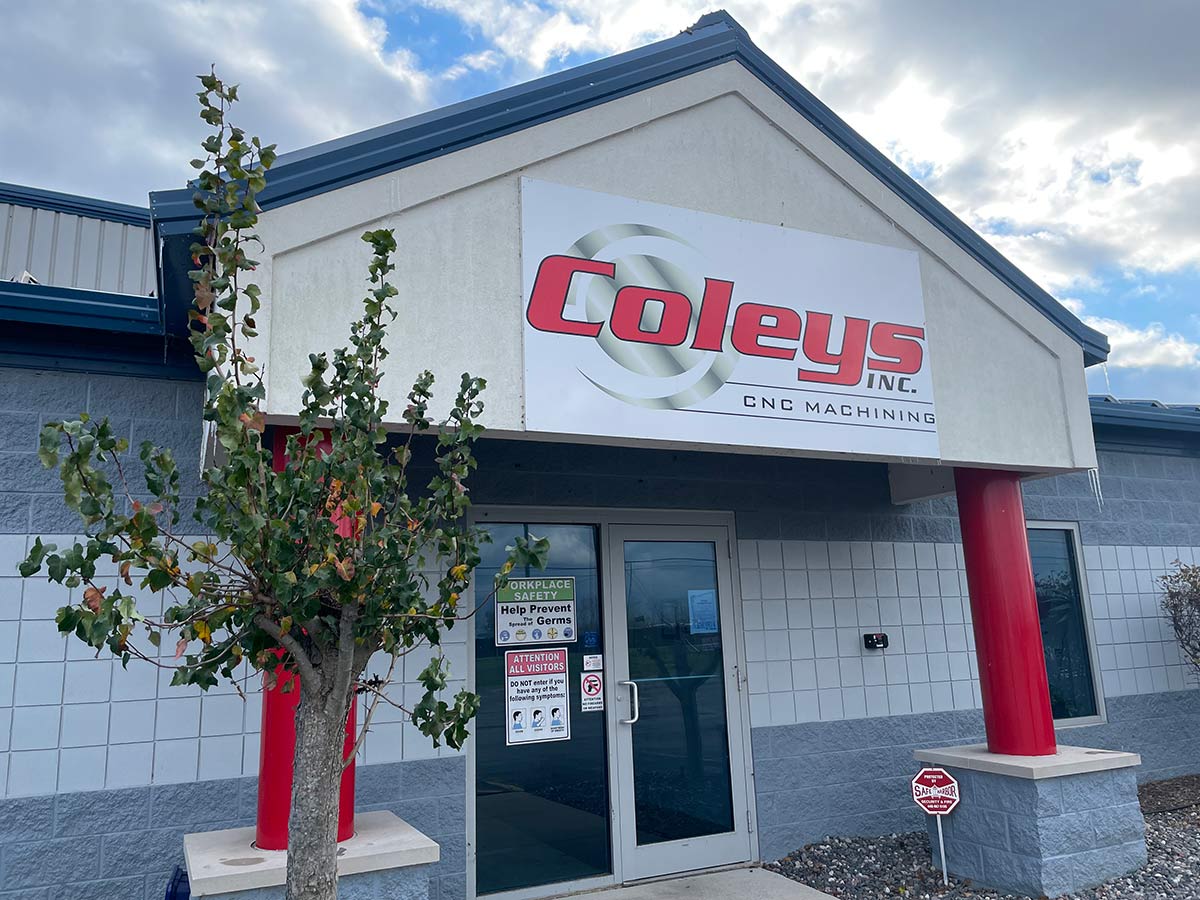 About Coleys CNC Machining
For over 50 years, Coleys Inc. has provided high-demand, low-tolerance industries with superior quality machining. Our services range from simple drilling of production-ready parts to the complex fabrication of intricate designs.